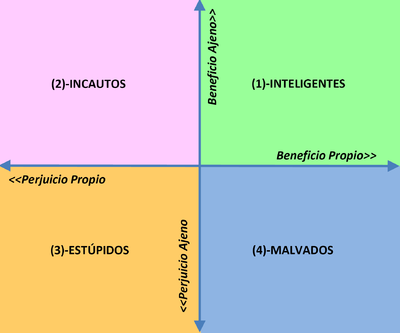 The 22% of the 2020 plebiscite Rechazo voters fit into the Green box.
The majority of the 78% Apruebo voters fit in the Pink (naively credulous) box. Many seem to have repented that decision.
But there is a sizeable number of diehard lefties in the Blue quadrant whose aims for the rest of the country are not good.
As for the Estúpidos, they didn't bother voting. (49% of the electorate)