That didn´t take long. And the reason: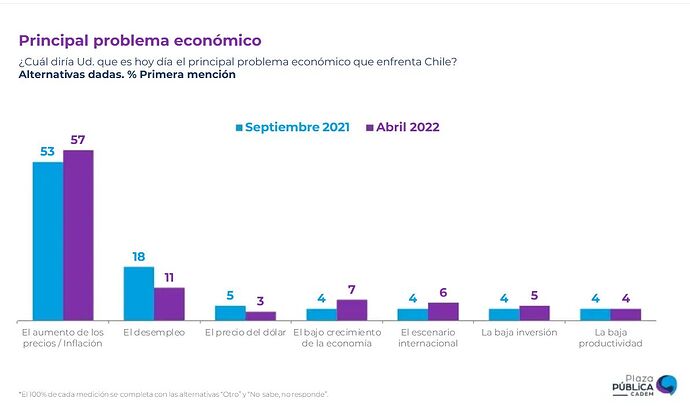 Its reckoned that around 50% of the current inflation was caused by pumping the AFP retiro money and the IFE handouts (a massive and never-to-be-repeated USD $85Bn) into the local economy, while the rest is due to the external conditions we are all too aware of.
It's ironic that Boric is being blamed for inherited and external factors. His unrealistic populist promises of greater prosperity and equality will remain unfulfilled in the face of a future that even a competent administration would find difficult to weather, given the erosion of institutional authority and financial stability that we have witnessed over the last couple of years.
The masses are already seeing their purchasing power steadily diminishing, and blame the government they elected less than 2 months ago.
This will eventually provoke a stronger national public reaction than any amount of egalitarian hot air, especially since Boric gained the presidency with promises of better times - more money for less work - in effect bribing a sector of the electorate which has no loyalties other than self-interest.
The antics of the CC don't help either. I wonder if Boric will actually complete his 4-year term as Chile's president.