I imagine that most shoppers are aware that the price of potatoes has gone through the roof recently. In our local Unimark, they currently retail for over $2.000 per kilo.
Out of curiosity I visited Waitrose, a UK supermarket site, and found this:
.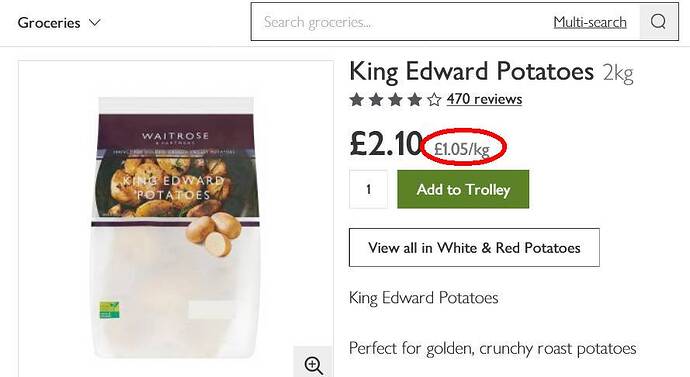 £1.05/Kg works out around CLP $1.100
Chilean consumers are paying nearly double UK high street prices!
The underlying reason for the price hike is due to local scarcity; given the continuing state of anarchy in the South of Chile, farmers have less hectares under cultivation this year.
The media have suspiciously omitted to mention this, preferring to ventilate populist theories of price speculation by unscrupulous businesses, which fits in neatly with the government's anti-capitalist party line, and their refusal to admit that the area has serious problems.
Anyway, they eat too much here, so maybe an enforced diet will encourage healthier living