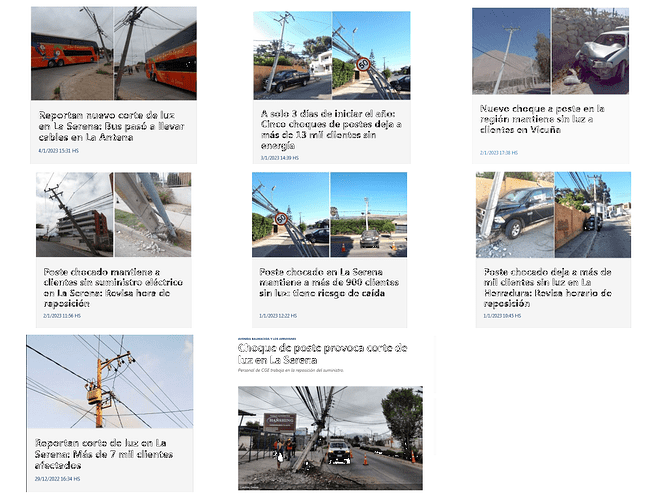 The number of interruptions to the local electricity supply, due mostly to vehicle impact as featured on the front page of today's local news struck me as slightly excessive for a Region that only has 0.5M inhabitants.
They all took place over the last two weeks or so.
Not mentioned is the one that left us without power for a couple of hours recently, as did one where a guy was electrocuted while attempting to make an illegal connection. but that was a couple of months ago.