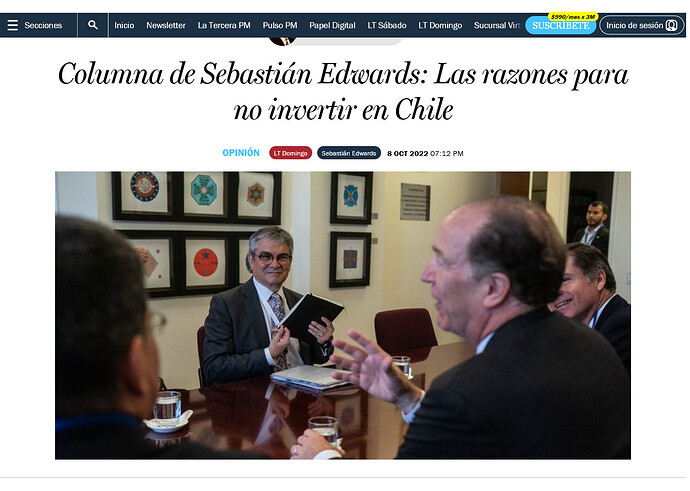 An extract from a Tercera opinion piece by respected economist Sebastian Edwards.
Here, he reflects on reactions to Finance Minister Marcel's recent
presentations in New York as conveyed by a prominent (unnamed) Latin American investor.
The consensus in NY is that Chile's short-term outlook is not good; the article details many technical reasons for this pessimism
Longer-term issues are also addressed, and the interview ended with this verdict:
"…Chilean labor is expensive and does not have the qualifications required for a modern economy. The education system is outdated, public education is dysfunctional, and adult education is virtually non-existent.

According to a recent OECD report (Skill Matters, 2019), Chilean workers are around the bottom of the table in reading comprehension and analytical skills.

Given this unpromising situation, it will be impossible to reform the productive matrix.

And what have the authorities done about it? Nothing yet."
Edwards finalizes by saying:
"After the interview ended, faced with this diagnosis, I wondered if my recent decision to invest in Chile had been a mistake."
I could answer that statement with one 3-word sentence, ending with "Sherlock"
And in this new YouTube post, Fernando Villegas refers to that article, commenting on present state of Chile: